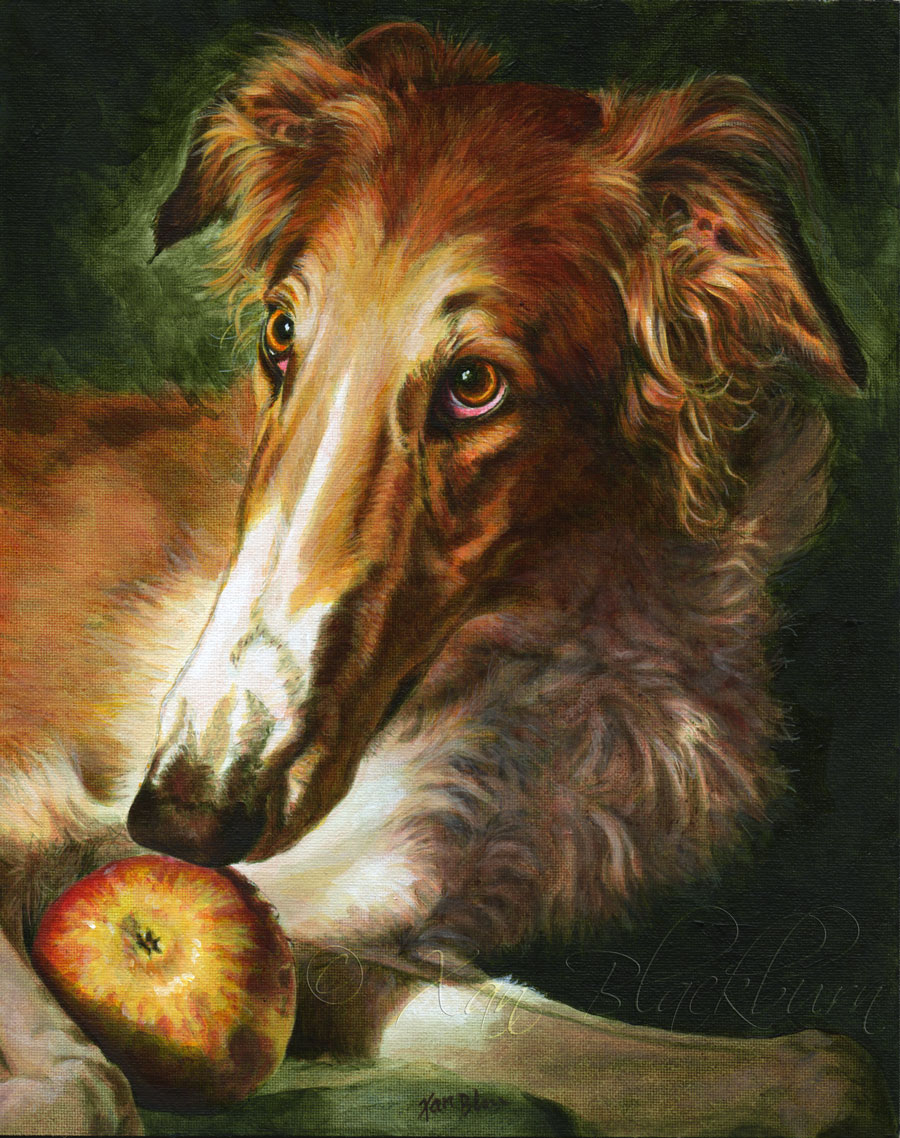 Timber (borzoi)
8″ x 10″ acrylic on canvas panel
© Xan Blackburn 2014
Continue reading Timber, completed. #10 in the Spring Portrait Marathon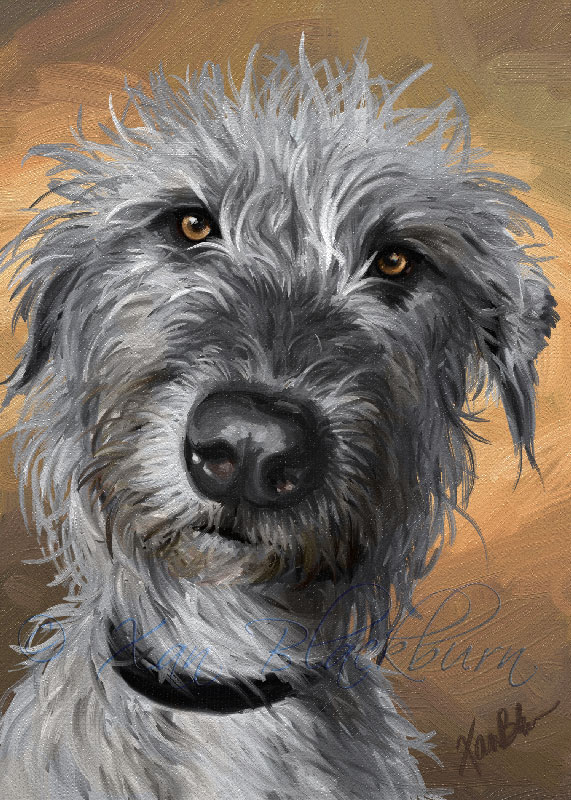 Roheen's portrait is the fourth and final digital portrait in a series.  Her wild fur was the biggest challenge for me, and took several tries to get the right approach.  I tend to be finicky, and she was turning out looking too groomed.  Challenging photo references are often part of my job (for some great tips on how to get photos that will allow me to get right to the business of capturing your pet's likeness and spirit, see the article linked on my commissions page), and this series definitely gave me plenty of opportunity to hone my skills for dealing with that.  In the end, the client and I are both pleased with how they all came out, and I feel like I've learned some new techniques.
It's amazing how closely this painting program (ArtRage 4) approximates the experience of painting with traditional paints.  What I practice in the digital paintings always translates to my traditional paintings (with no messy clean-up!)
Here's a look at all four in this series:
I'll be taking an indefinite break from digital portraits now, in part because of their extreme editability, which allows, and even compels, me to zoom into crazy small details, and re-work and start from scratch, and keep trying new approaches and new techniques … and just take far too much time to complete.
Next up is another memorial commission, a gift from friends to the same couple who recently lost Katie, and then lost Sadie.  To lose a beloved pet is always hard.  To lose two so close together can just be devastating.  I hope these two portraits will be part of a comforting, even healing process for Gayle and Steve.
Following Sadie's portrait will be the Spring 2014 Portrait Marathon!  Make sure you're signed up for the Commission Alert List and ready to JUMP when you get the Alert!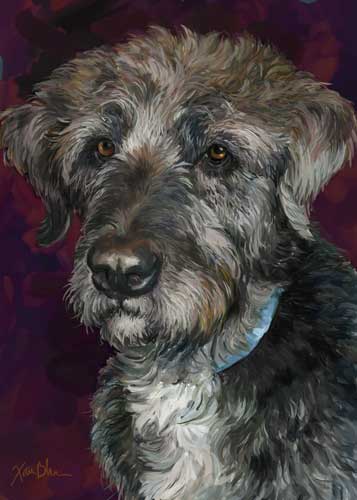 Sara
Digital painting (ArtRage Studio Pro)
5″ x 7″
© Xan Blackburn 2012
While sign-ups are going on, I still have some commissions to wrap up.
These two are digital paintings, of wolfhound mixes Sara and Roscoe. Wow! That was FUN!
(More below … )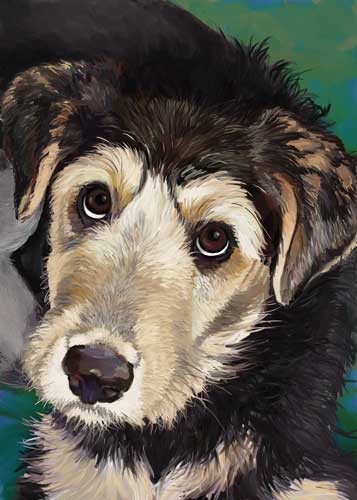 Roscoe
Digital painting (ArtRage Studio Pro)
5″ x 7″
© Xan Blackburn 2012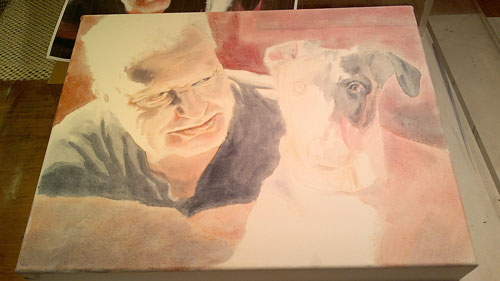 Lily and Daddy
Acrylic on Canvas
11″ x 14″
© Xan Blackburn 2012
I'm also working on the portrait of Lily and Daddy. I'm now going to take a real run at it. Here you can see that I've begun to wash in the warm vermillion that suffuses the painting with intimate warmth.
It's too big for my scanner, and my phone camera is pretty … primitive, so the picture is not great. Still, you get the general idea, right?
Okay, back to it! Gotta finish this before the Marathon!!!