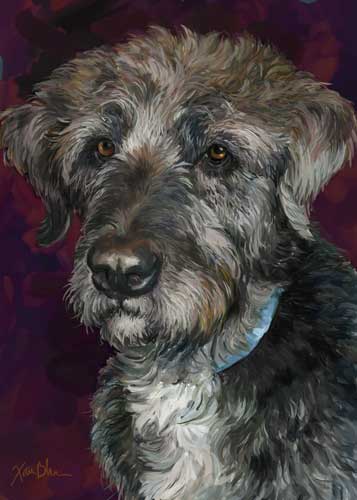 Sara
Digital painting (ArtRage Studio Pro)
5″ x 7″
© Xan Blackburn 2012
While sign-ups are going on, I still have some commissions to wrap up.
These two are digital paintings, of wolfhound mixes Sara and Roscoe. Wow! That was FUN!
(More below … )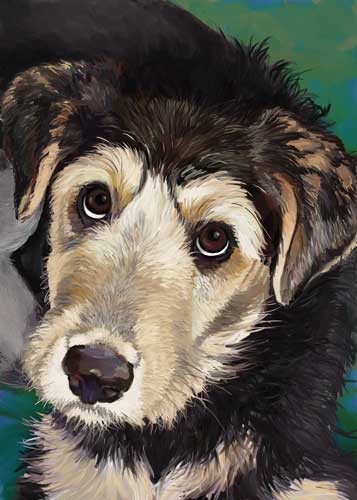 Roscoe
Digital painting (ArtRage Studio Pro)
5″ x 7″
© Xan Blackburn 2012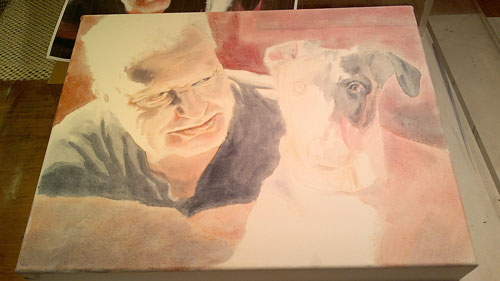 Lily and Daddy
Acrylic on Canvas
11″ x 14″
© Xan Blackburn 2012
I'm also working on the portrait of Lily and Daddy. I'm now going to take a real run at it. Here you can see that I've begun to wash in the warm vermillion that suffuses the painting with intimate warmth.
It's too big for my scanner, and my phone camera is pretty … primitive, so the picture is not great. Still, you get the general idea, right?
Okay, back to it! Gotta finish this before the Marathon!!!