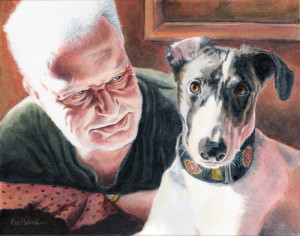 Dad and Lilly
acrylic on canvas, 11 x 14
© Xan Blackburn
I realized today that I'd never shown you the final version of this painting! Silly Xan. It started way back here, and I wrapped it up right before the Portrait Marathon. I now realize I didn't get many progress pics either, so this will have to do!
Now that the Marathon is over, I've built a page to see
all the paintings on together
. A friend on Facebook suggested I make a calendar from the images. Hm! What do you think? Would you be interested in that? Let me know!
I certainly hope you're all signed up for my
newsletter
. Just sayin'. 😉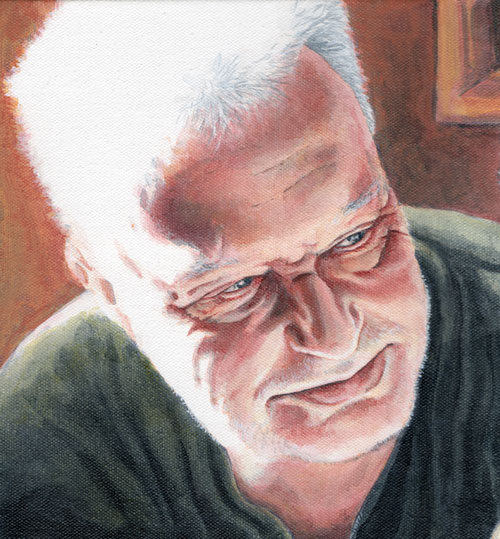 Dad – detail
© Xan Blackburn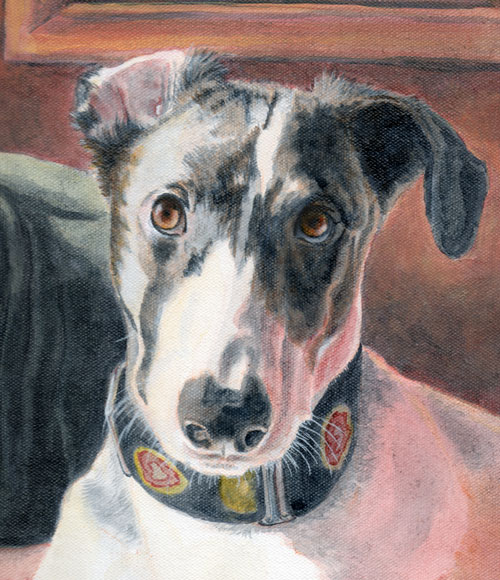 Lilly – detail
© Xan Blackburn