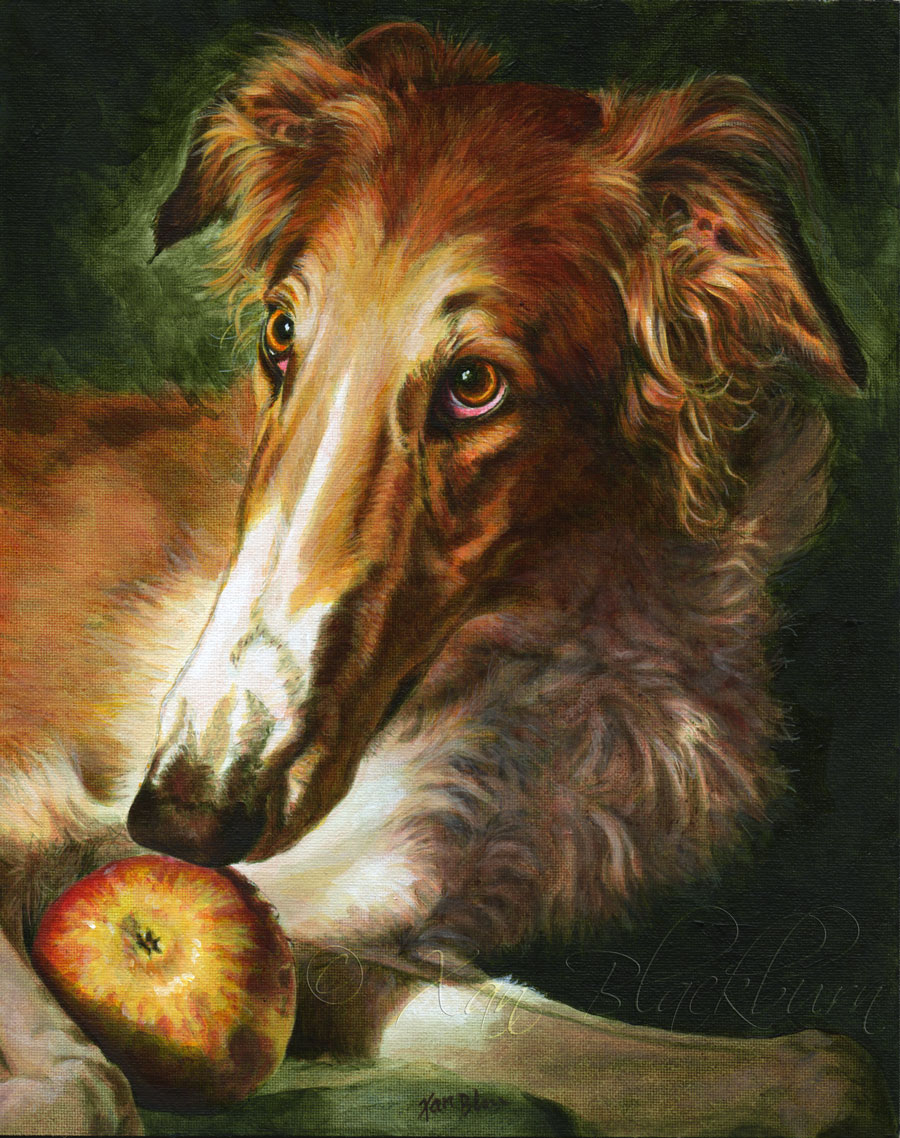 Timber (borzoi)
8″ x 10″ acrylic on canvas panel
© Xan Blackburn 2014
Continue reading Timber, completed. #10 in the Spring Portrait Marathon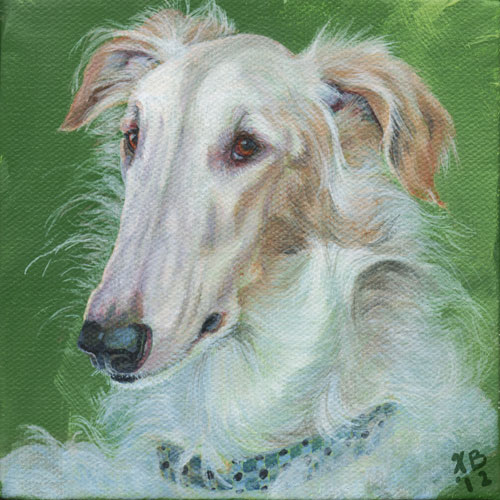 Wookie
acrylic on canvas, 5 x 5
© Xan Blackburn
Wookie, a rescued borzoi who has blossomed in his loving home, is dear to my own heart. His story could almost be that of my own girl, Katie (rescued from an awful "shelter" in S. Korea). Like my own Katie, Wookie's self-confidence is still a little shaky, but with the love surrounding them, can only grow.
I had to do some rearranging on the list over the weekend, so if you're following along and confused … join the club! LOL Looks like I"m going to make it all the way through the list, though, so that's good! Here's who I have left, in current order:
Jan Buckwalter
Rebecca Rohrbeck
Tena Keefe
Liza Lopez Ortiz
Petra Postma
Robin Waldman
Darlene Young
At this point, Darlene is the only one I do NOT have photos for yet. I hope you're getting those ready for me, Darlene! 😉
Alrighty. I think I'll take a break for the night, and set to work fresh on Jan's Fletcher in the morning.
In the mean time, here's Wookie, in progress …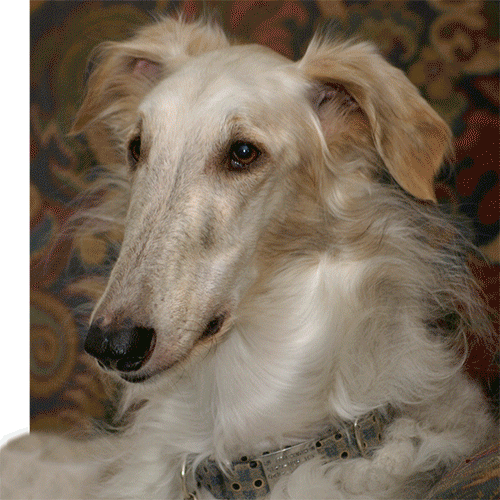 Wookie, in progress
© Xan Blackburn