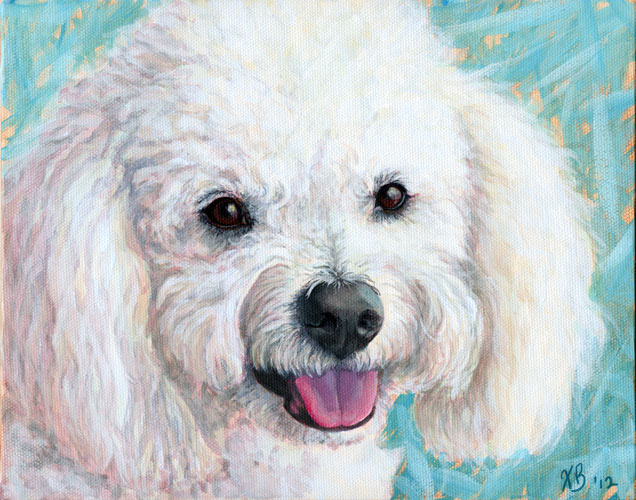 Alfie
Acrylic on canvas panel, 8 x 10
© Xan Blackburn
Alfie, the little love, is the brother to Fluffy, who's portrait I did awhile ago. This cheerful guy is his people's boon companion, on trips to the Oregon beaches, or just to the back yard. How can your resist this happy smile? Nah, don't even bother trying.
Next, we're on to Kate's Ruger, who is the opposite of Alfie, being tall, narrow, and very non-fluffy!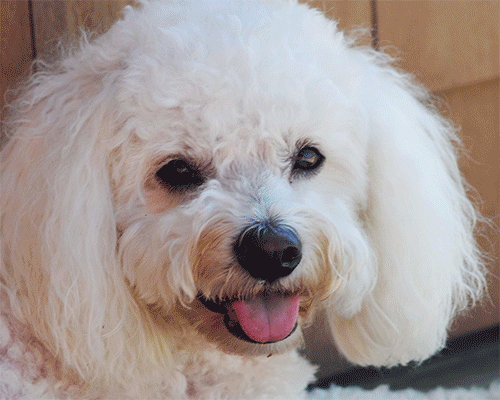 Alfie in progress
© Xan Blackburn