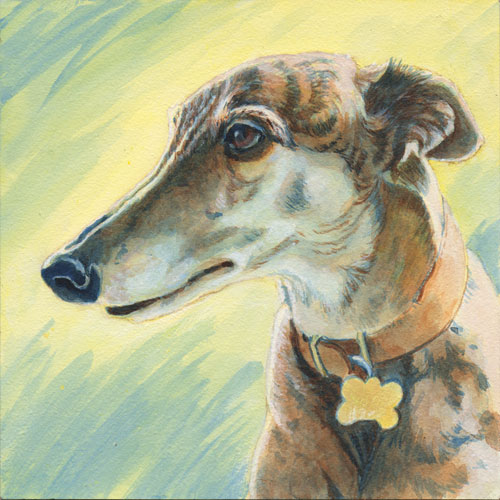 Tip Top
Acrylic on Aquabord, 5 x 5
© Xan Blackburn
Tip Top's portrait was a special challenge in that I only had one photo to work from, which was small and low-resolution, as well as being fairly dim. Her head is lit from the rear, leaving most of her face in shadow, with just a rim of ligh Since she had passed, there was no opportunity to get any better pictures. Still, this one held an almost dreamy magic, and she had this subtle Mona Lisa smile that was irresistible.
I was also using a painting surface new to me, and a little anxious how it would work. Oh. My. GOSH! I love it. It's my new favorite, I think! Aquabord (formerly known as claybord textured) solves the issues I've experienced with claybord (too smooth, shows brushstrokes in a most vexing way), and takes the paint beautifully. Anyway, I'm really pleased with how it worked here.
Now, on to #8, Stefani's Alfie!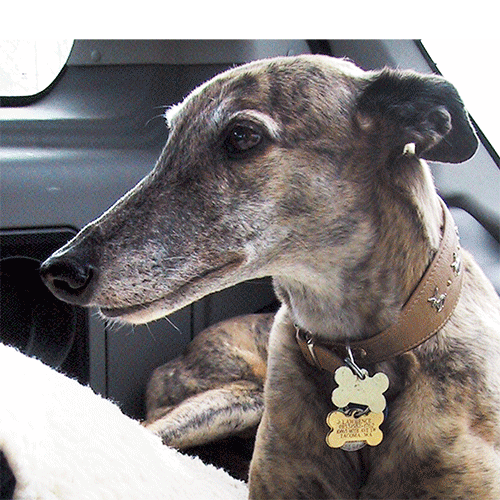 Tip Top – in progress
© Xan Blackburn