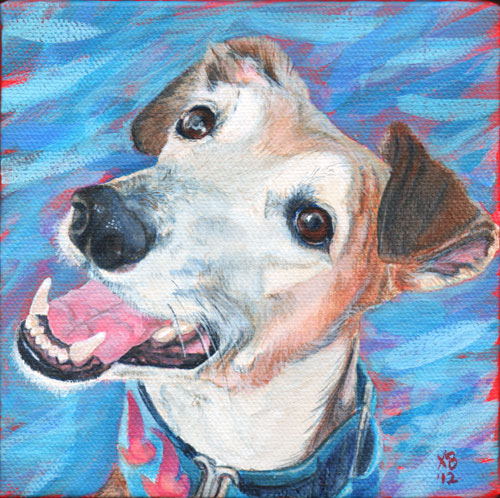 Ruger
Acrylic on canvas, 5 x 5
© Xan Blackburn
Handsome Ruger! His mom sent me a few pictures, and a description, as usual. She described a protector, her "Sheriff", a "relaxed but aware" presence, always ready to lie down.
But the pictures she sent had me laughing out loud. He looked to me like he had a goofy side, and, despite the more dignified description, his mom was choosing that goofy side to hold his memory.
I give you, Ruger.
Tomorrow, we have another bichon, the housemate to Fluffy; Rosie!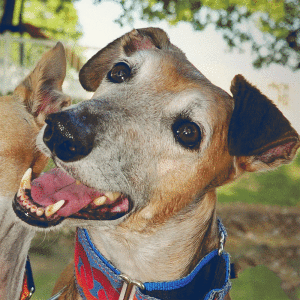 Ruger – in progress
© Xan Blackburn