Had a rough day here, with a sick kitty, but enjoyed being able to lose myself in Quilty's bossy barking presence. She seemed to be demanding, "ME!! PAY ATTENTION! TO ME!!"
So, here's Quilty, in all her bossy splendor.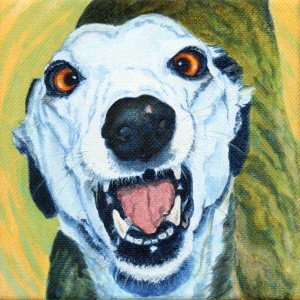 Heathers, I hope you enjoy the portrait!
I've got Saturday-ish things to do today, but I'll probably get started on Number 4, Nancy's Harry, sometime today.
Have a wonderful Saturday, everyone!