Doesn't she have a sweet smile? She fills me with Awwwwww!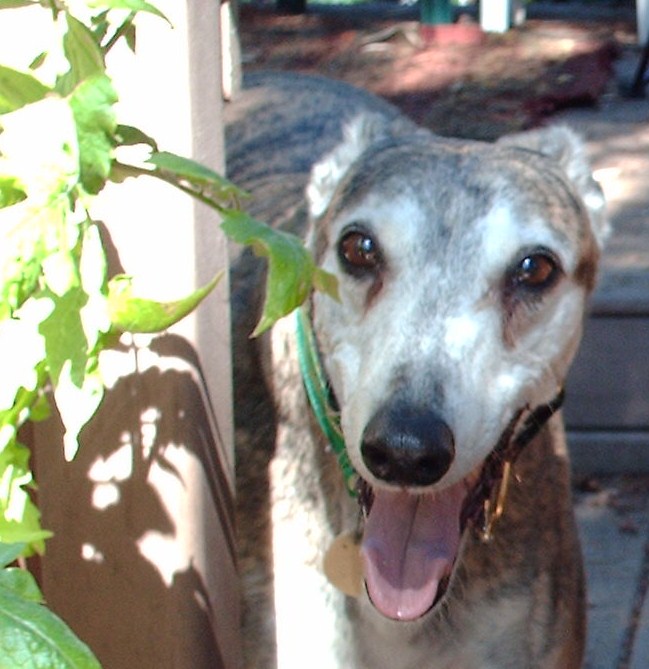 The clients wanted me to make a few adjustments for the portrait, including adding her ears at half-mast, and cleaning up the tear stains below her eyes. I also opted to remove the collar hardware and her body as it extends behind her head, to keep the focus more on her face. The reference is pretty fuzzy, as it's cropped out of a snapshot with two other dogs and background, so I'm going to have to do a balancing act of making stuff up, and basing it on my experience and what's visible in the reference. Let us begin.
Here's the cropped and edited reference photo.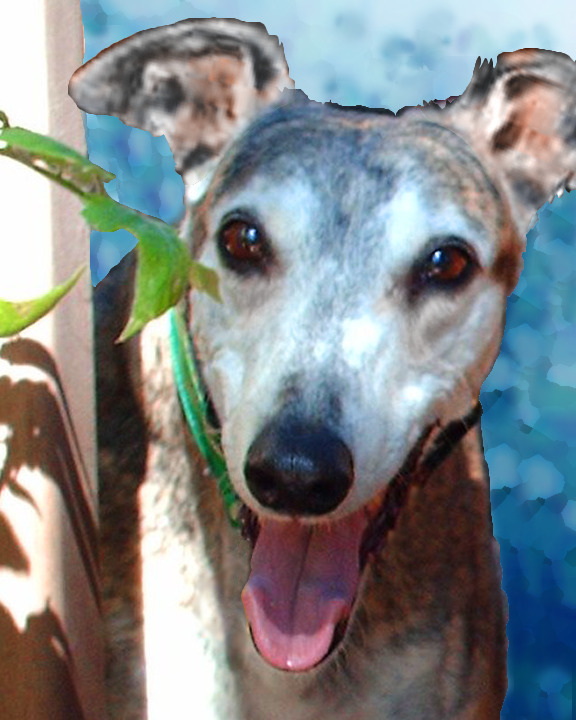 The ears were grabbed from an even smaller photo, so I'll be using another dog's ears to remind me of the anatomy involved. I decided to leave in the leaves and their shadows as I like the nice summer-day feel they convey. I also knocked out the background to an indistinct mottle of summery blues.
I prepped my panel-backed canvas by lightly sanding and gessoing it a couple times, to give it a little smoother texture. Then I transferred my working sketch onto the panel, and carefully added detail and corrections, referring back to the photo constantly.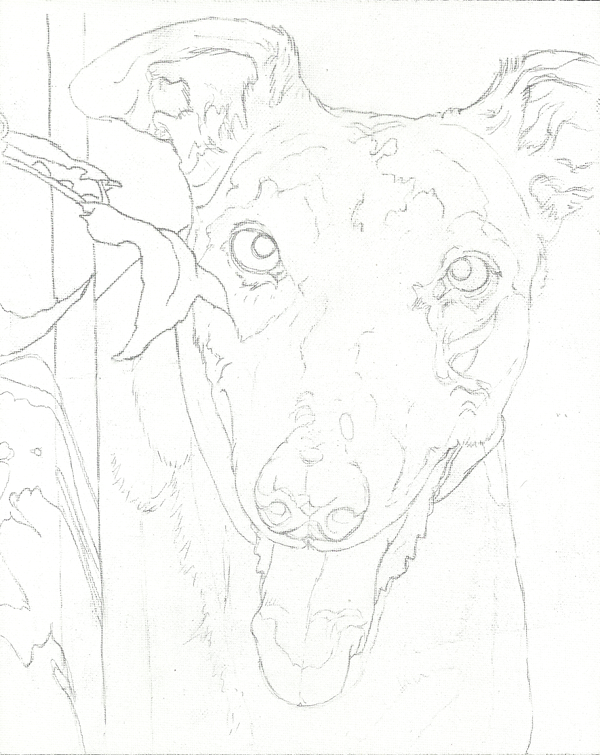 Okay, good to go. On to the underpainting.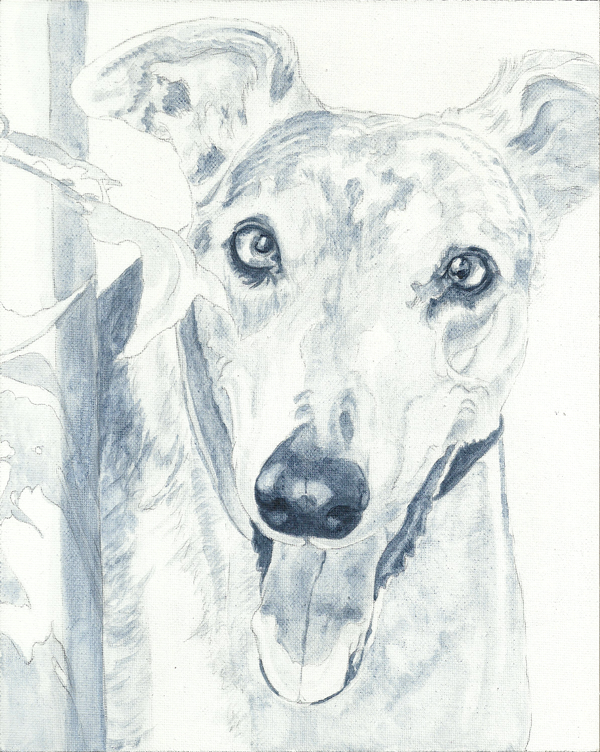 By Monday evening, this is where I left off.
Everything is pretty well in place, ready for more detail and deepening of values throughout.
Tuesday was not a painting day, and here we are on Wednesday.
Lunch break had brought me to this point.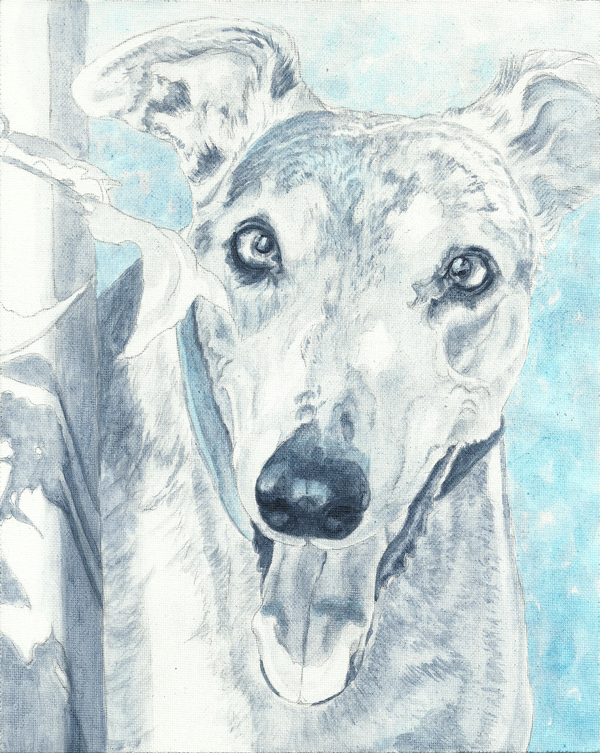 Details and values more defined, and ready to toss in some background color to get started. Notice that I've brought some of that sky blue into Libby's face as well, as that blue light suffuses the atmosphere, and influences the colors we see.
Lunch break is over. Time to get back to it, and start layering up colors and details.
See ya in the next update!