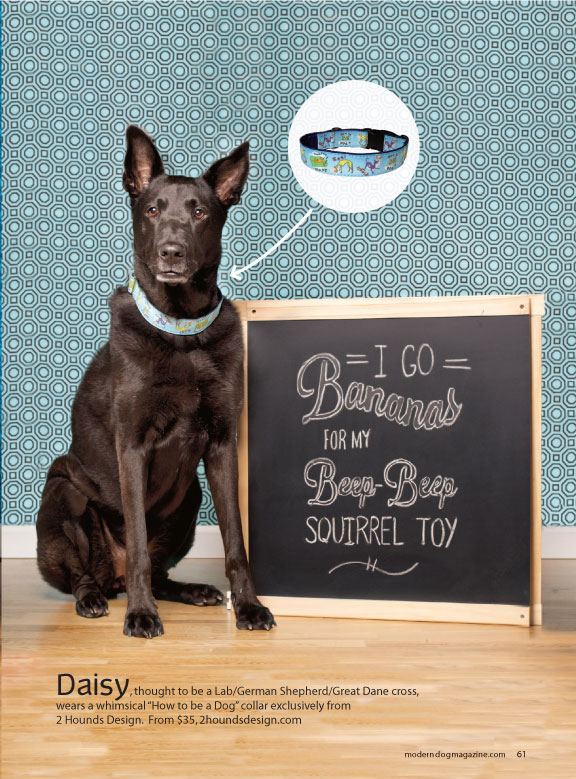 Also in the fall of 2013, I didn't tell you about this, either!  (But, I'm telling you now, so we're good, right?)  Alisha of 2 Hounds Design commissioned a design from me for an exclusive fabric to be used in her uber-collectible collars and leashes.  The collar became part of an article highlighting black dogs in Modern Dog Magazine.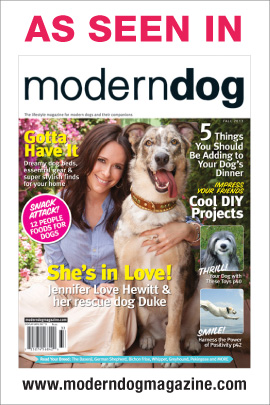 By the way, black dogs make the best collar models!  Everything looks good on them!
This was a fun design, so cheerful and whimsical.  Alisha and I have a lot of fun brain-storming ideas together.  This one was all about "How to be a Dog", which I imagined as a pictorial instruction for newbie dogs (??) on some of the classic dog behaviors.  Someday I may expand on that idea.  Seems like a full comic-strip or something.

I enjoy working with Alisha.  A few years ago, we also did this design, which was woven as a ribbon, for her collars and accessories.  I drew heavily on my comic book experience for this one.  😉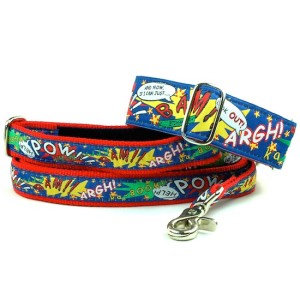 Get these while you can!