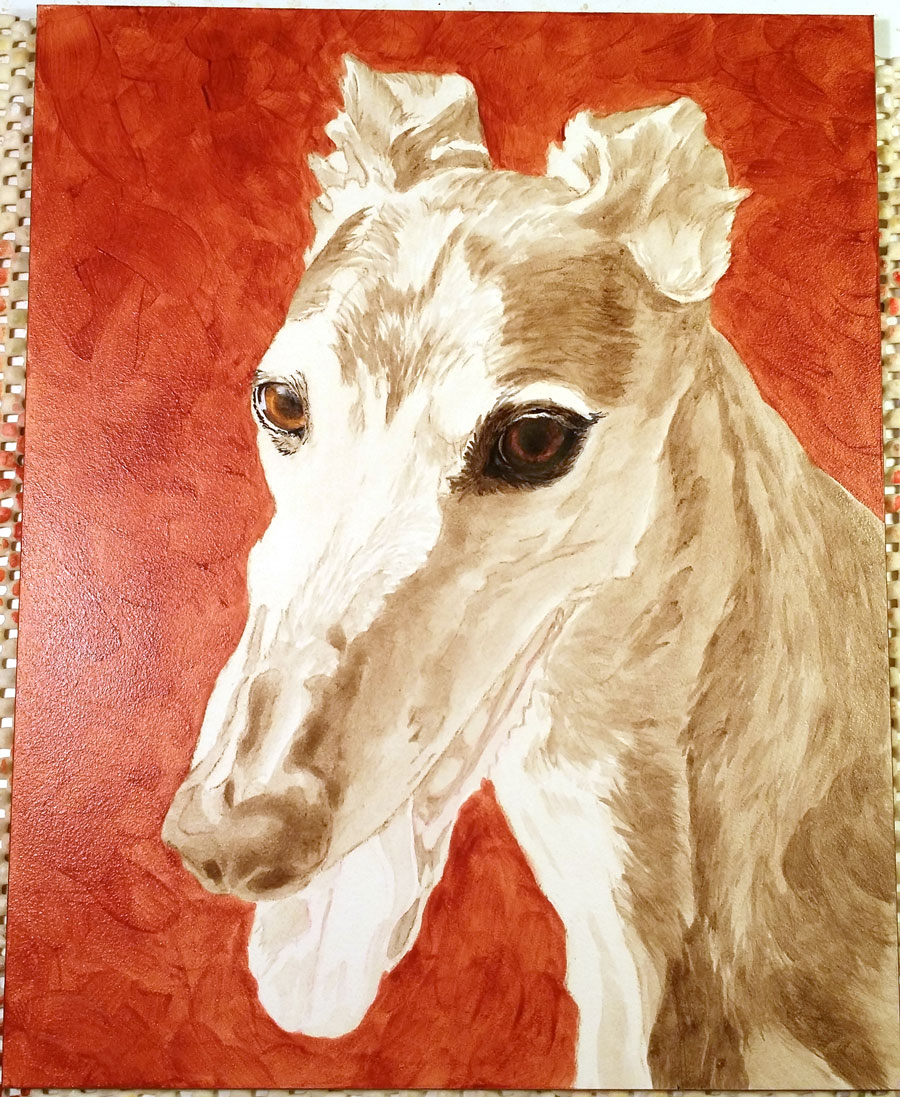 Stella, the sleeping beauty!  Okay, she's not sleeping in this portrait, but her owner tells me that she sleeps a lot, and sent me several photos of her in that state.  Sounds like a greyhound to me!  (Contrary to popular belief, greyhounds sleep a lot more than they run.  A lot more.  Like, mostly, they sleep.)  But, I couldn't resist this pose, even though it shows her being awake.  At least with this portrait, her owners can imagine what she looks like standing up when the memory grows dim between naps.
The image above shows where her portrait stands at quitting time, Friday evening.  I'm seeing a pattern of slow starts, and quick finishes, so far.  My budget of 2 days/portrait for this marathon seems about right.  
The panel I'm using for this portrait is called Aquabord, which is an archival panel with a clay surface that has a texture and absorbent quality rather like watercolor paper.  I've used it before and really enjoyed it.  This time, it wanted to fight with me, but I've taken the upper hand.  It is too absorbent for what I wanted to do here, but once sealed with a layer of acrylic, it behaves much better.  I probably should have chosen one of the other panels, but … oh well!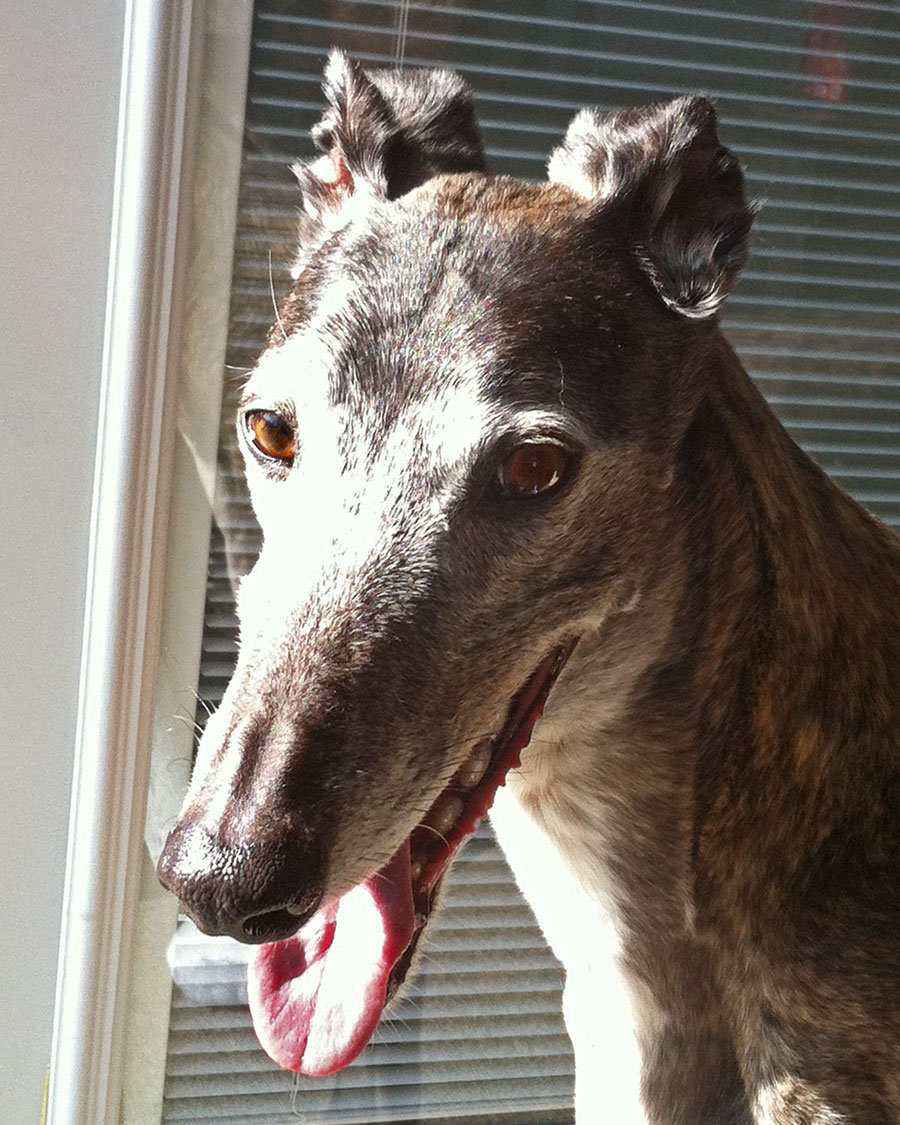 The reference image I chose had good lighting, and was well-focussed, showed her entire face, and gave a good sense of her (waking) expression.  You can see her dark brindle markings, and her glossy coat, as well as her deep burnt-orange eye color.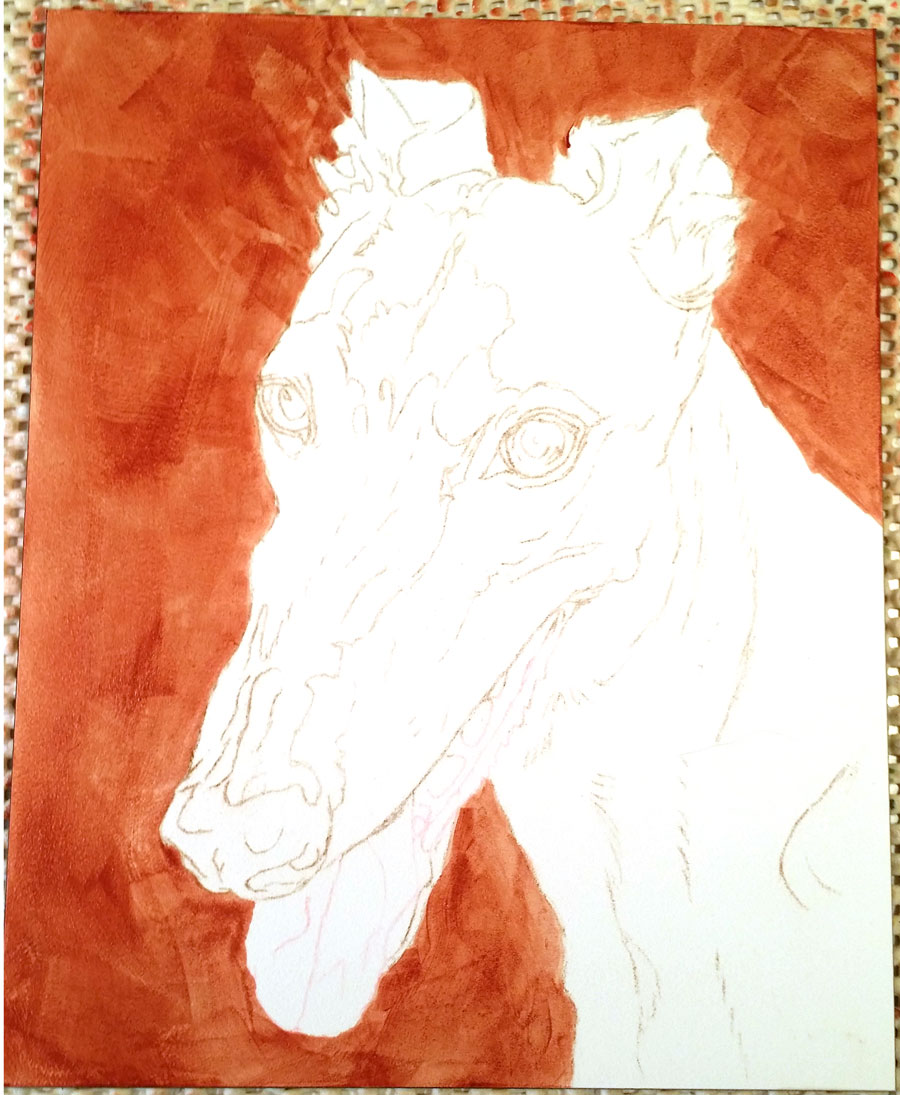 This type of panel requires being flushed with water, to allow air bubbles trapped in the surface of the clay to escape, and to manage the absorbency a bit.  I almost forgot that, but they handily put a little "tip" sheet in the packaging, thank goodness.  Flushed, allowed to dry a bit, and the drawing transferred, I decided to start laying in the background, first.  I thought it would help me keep the balance of tonal contrast right if I had a good sense of the background while working.  It will take several layers, but I wanted to start with this raw sienna, to warm the later layers of burnt umber from within, rather like Stella's warm rusty stripes alternating with the almost-black stripes on her coat.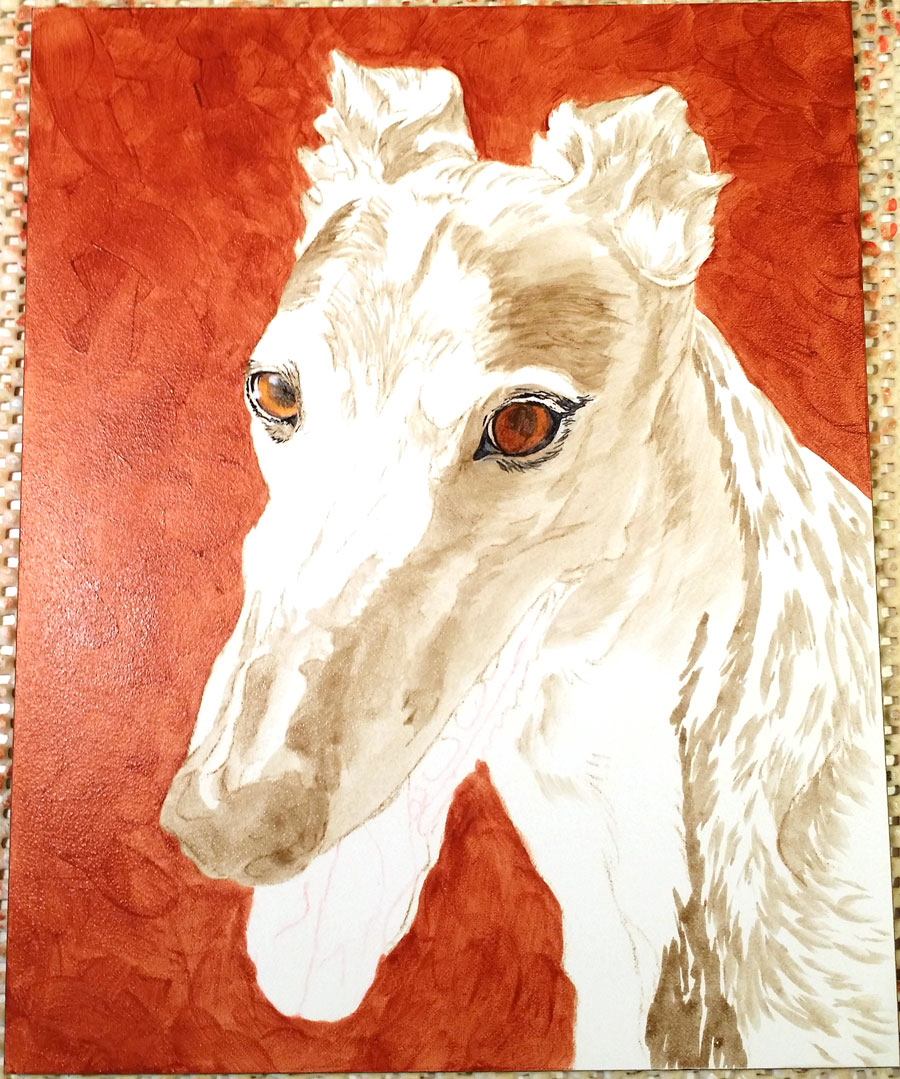 Once I had a couple layers down in the background, I started in with her eyes, but the one on the right wasn't quite working, and the Payne's gray seemed too cool, so I left off for the moment, and started the underpainting in raw umber.  Beginning to layer up the shadows and darker tones.  
Once I switched to the raw umber instead of the Payne's gray, it started to come together better.  Plenty to do tomorrow, but we're off to the races, now.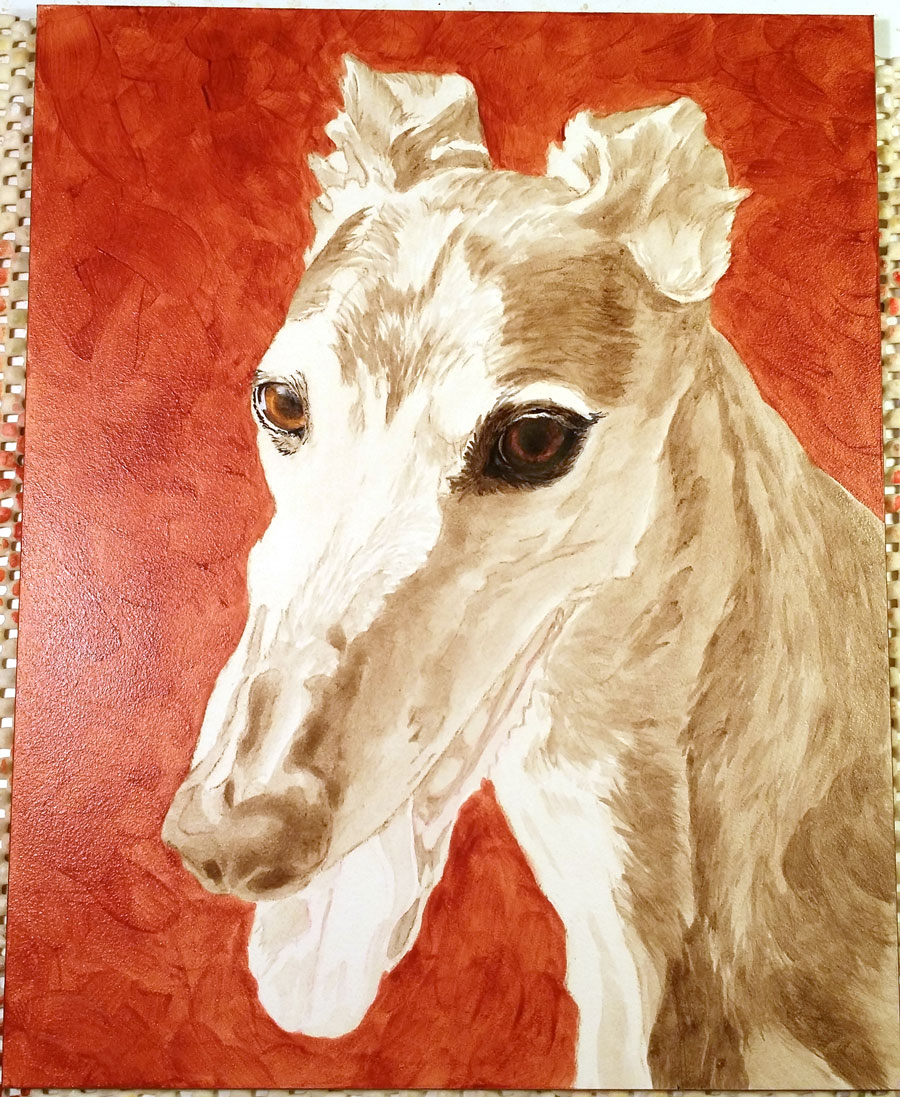 I'm hoping for a view of the meteors tonight.  I hope you got a chance to see them, too.  Back to work tomorrow!