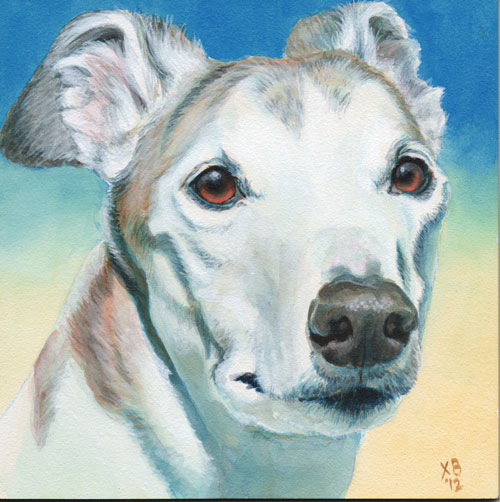 Tex
Acrylic on Aquabord, 5 x 5
© Xan Blackburn
Handsome, lovely, almost ethereal Tex! His mom is a wonderful photographer, an artist in her own right, and I'm honored that she trusted me with interpreting one of her own images.
Despite a number of distractions today, and the fact that it's Day 19 of the marathon, and I'm pretty bushwhacked Tex's portrait came together with a peaceful feeling of joy throughout. Maybe his calm look soothed my rattled nerves, despite listening to the news reports of the school shooting ever hour, despite the cabin-fevered dogs getting into things every few minutes, despite my husband being in far-off Ghana for business. It was like listening to "Silent Night" while death metal raged in the background. Ah, holidays in the U.S.!
So, thanks, Tex. Thanks Petra.
Tomorrow, the penultimate portrait, Robin's Iker.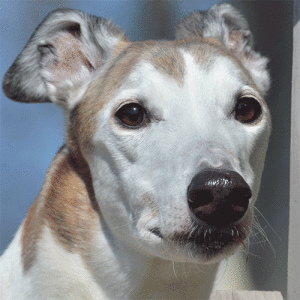 Tex – in progress
© Xan Blackburn