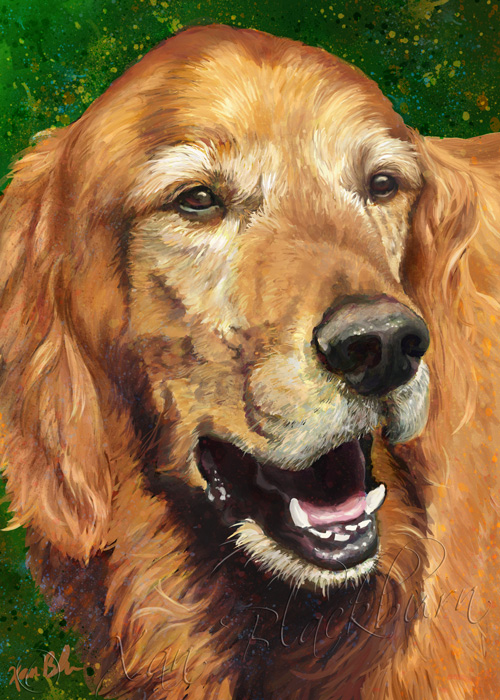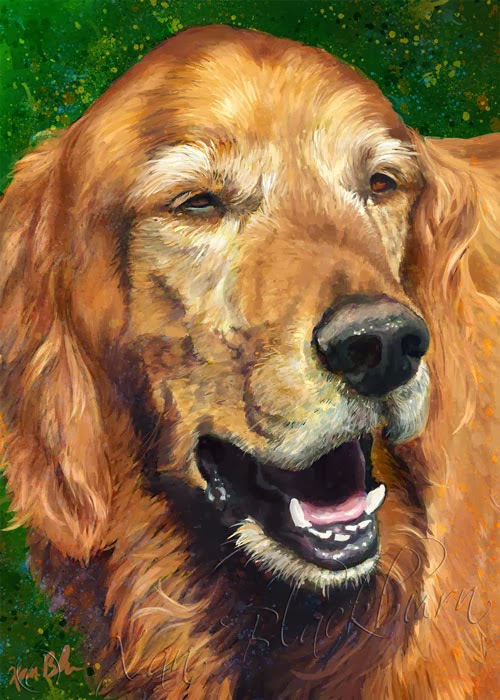 UPDATED  Radar's owner decided the eyes were too closed; not the expression she wanted, so I re-did the eyes with a more alert expression.  The client was pleased!
Radar's portrait is one of 5 small paintings of my client Ellen's dogs, a series to add to two I'd done for her in the past.  This painting was a rich, and rewarding experience, but definitely time-consuming!  There are advantages and disadvantages to being able to zoom in very very VERY CLOSE.
I love painting with ArtRage.  The ability it gives me to control every aspect is such fun.  I can make translucent colors layer up forever.  I can make minute strokes with all the personality of a brush.  I can add and take away layer after layer, and adjust each one's opacity and intensity 'til I get just the right depth, value, color interaction, texture.  I can blend as if painting with watercolors (not really well) or oils, or even markers.  I can lay on thick gobs of paint with a palette knife or brush.  I can airbrush, sketch, ink, dissolve and erase.  And, of course, if I make a mistake, I can un-do it!  Wish I could do that with regular paints sometimes!
I really thought I'd shared with you the progress I was making on this one, but I see I didn't.  Here's a screen shot of what the piece looked like in the program, as I was working on it.  You can see a couple of the layers in the small palette on the right edge of the window.  You can see the reference photo on the left of the painting.  I can zoom in on the reference, or shrink it down, or close it altogether.  The painting I can zoom (of course), tilt around to allow me to work at different angles like you do with a piece of paper, and also flip it with one keystroke, which is very helpful to get a fresh perspective on it, and to see areas that still need work.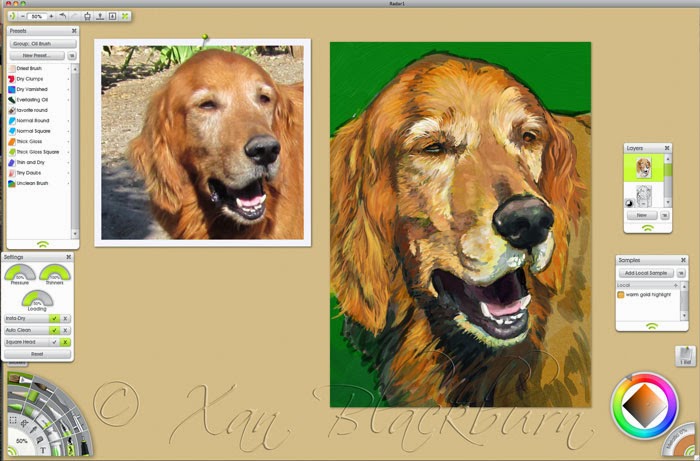 Radar – work in progress
ArtRage4
© Xan Blackburn 2014
And then I can take the whole thing, with all the various layers, into Photoshop for some final tweaking.  Then I can take that into ImageReady, and do an animated gif to show you how it comes together.  Like this: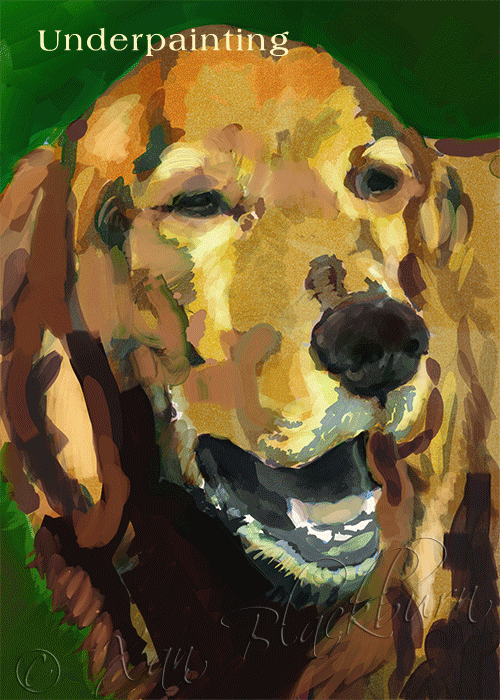 Radar
5″ x 7″ Digital painting (ArtRage Pro + Photoshop)
© Xan Blackburn 2014
Next up is Ellen's border collie, Bud.  He's a cutie!  Don't miss that one.