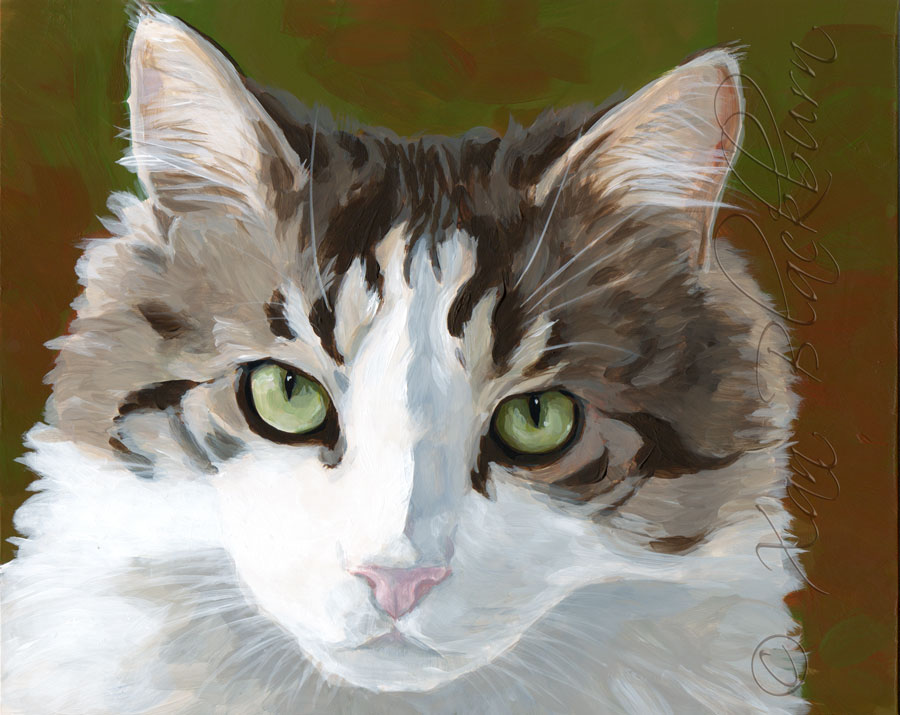 Eponymous Puff looks quite ... stern.  Laura says he was a fearless guy, despite the fluffy fur and name, who taught many the greyhound just what cats are all about.  Lived to a grand age of 19 1/2, too!  
Puff's portrait was based on a photo reference that was less than perfect.  It's a great picture, showing his true attitude, but lacked detail.  That's alright.  There's more than one way to ... Oh!  
Uh.  
Well, there is more than one approach to a portrait!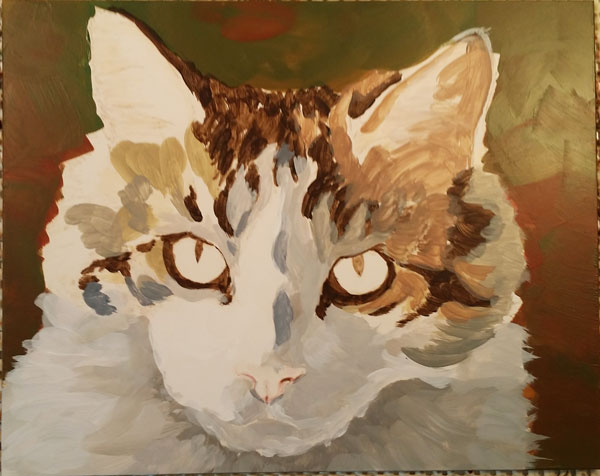 Okay!  Now we're getting somewhere.  Trying to think about swatches of color and value, knowing I could refine later, I went in with boldness, knocking in the background in colors that would echo his eyes, and fur.  Or so I thought.  Getting a feel for where the darkest places are, which is like making markers to help me refer other features to, I jumped on in.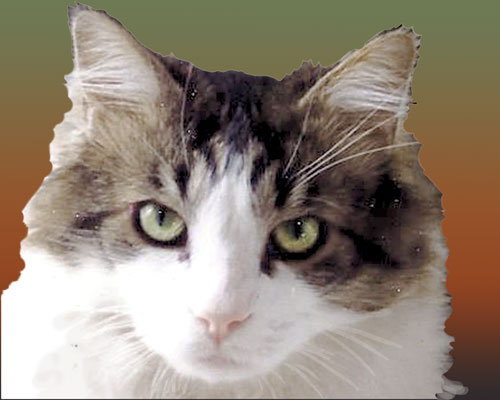 This is my alteration of the original reference image.  You can see (if you look closely) that it is a snap-shot, not clear in terms of eye-color, fur markings, or eye color.  Or, maybe you can't, because I altered it to enhance these things, based on other photos sent to me by his human, Laura.  It's very helpful to have alternate reference images when the one chosen for the pose is not clear.  
I decided to try to loosen up and get the feel of him in Artrage 4 (a computer painting program).  I felt that I needed to take a more impressionistic approach to his portrait, given that the information was limited.  It's a real lemons-into-lemonade solution.  This quicky sketch gave me a sense of how to get into Puff's portrait.