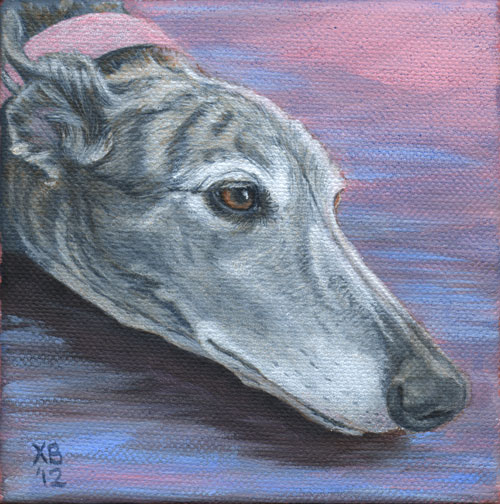 Hannah
acrylic on canvas, 5 x 5
© Xan Blackburn
Hannah Banana! I'm told that she was getting told off right before the reference picture was taken, which explains the look in her eye to begin with. Goodness knows what the little trouble-maker had gotten into! I decided to give her a little more relaxed look however, as you can see in the progress pics below. With her pink collar, and her softened brindling, I couldn't resist a sort of sunset range of colors in the background.
Pretty Hannah! Now, stay out of trouble, young lady!
Next up is Liza's 6Pac, a break in the greyhound pattern, but still a hound. A hound of a different color, you might say.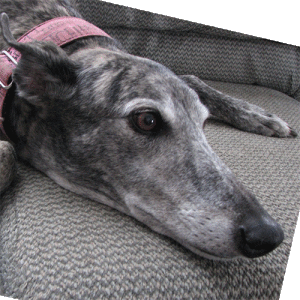 Hannah in progress
© Xan Blackburn