Okay, I really want to hear from you if you are a silken owner, or admirer, or maybe just now found out what they are. My next push is to get some silken windhound art together for sale at an event in July. That means a few portrait-style paintings, maybe some prints, a few greeting card designs, and blank books made with this art.
I'll be offering these new pieces on my website as well. At least the ones that aren't sold after this first event!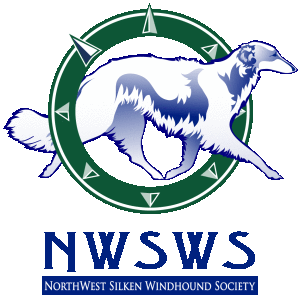 During development of a logo for a SWH club this last winter, I developed a real affection for these sweet little sighthounds, with their combination of whippet size, borzoi coat, and overall grace and charm. I'm looking forward to creating a bunch of art starring these pretty dogs, starting today!
I've asked on the various Yahoo groups focussed on silkens for reference photos to work from, and have gotten a nice lot to get me started. If you'd like to share with me some photos of your own silken to work from, please send them to my email address: xan (at) xans-art.com. The deal goes like this: by sending me your photos, you give me permission to use them as reference for my art. In exchange, I'll give you first shot at buying any originals produced. I love it when people tell me something about their pets along with sending the photos, to give me a sense of personality. Nice clear, high-res photos are always best, of course! 🙂
I'll show my progress on these pieces here on the blog, so stay tuned!