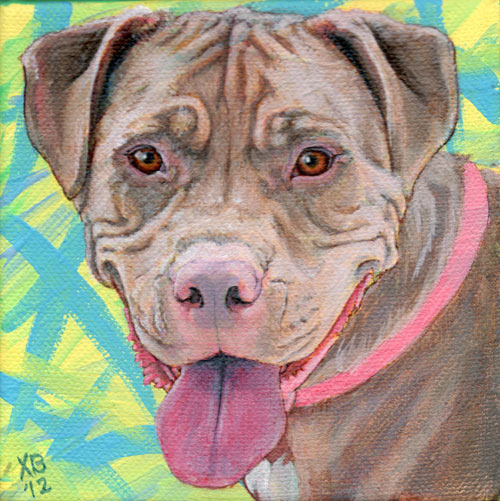 Mosa
acrylic on canvas, 5 x 5
© Xan Blackburn
Aaaa-aand I'm DONE! Pretty Mosa is the last painting in this winter's Portrait Marathon, and what a smiley girl to wrap things up with! Mosa has good reason to smile! She was rescued from Ring Dog Rescue. Need I say more??
Thanks to everyone that participated in this Winter Portrait Marathon! It was a total blast. I hope you all enjoy the portraits at least as much as I did!
Now for a heads-up! Those of you who've been waiting for a spot on the commission list, pay attention! I'll be sending out a newsletter opening the list to my subscribers, first, then announcing it here and elsewhere. The marathon sign-up form worked so well for me that I'll be using a similar form for the commission list, with the link to the form right in the newsletter (then here, if it doesn't fill up right away). For more information about how my commission list works, see the link above.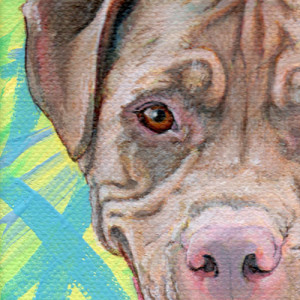 Mosa – detail
© Xan Blackburn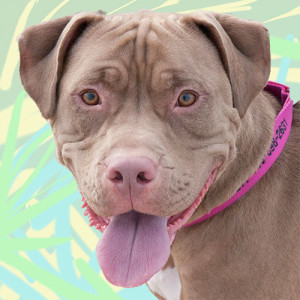 Mosa – reference with background concept
Mosa – in progress
background is in, drawing and underpainting in progress
© Xan Blackburn
Mosa – in progress
nothing left but the details!
© Xan Blackburn