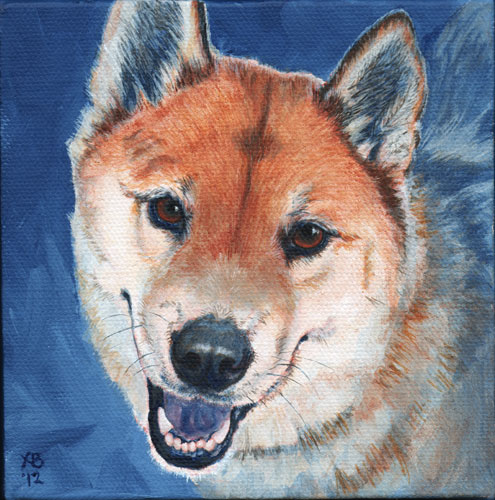 Hajime
Acrylic on canvas, 5 x 5
© Xan Blackburn
Hajime, or Haj, is a chow-husky mix, which you can see in his blue tongue and very direct glance (or, that's what I see, anyway!) He's drop-dead gorgeous. He is devoted to his mom. This portrait is a gift from a friend, which is always so cool, to me! Very sweet gift!
Tomorrow, I move on to … I'm not sure! Guess I'll find out tomorrow morning.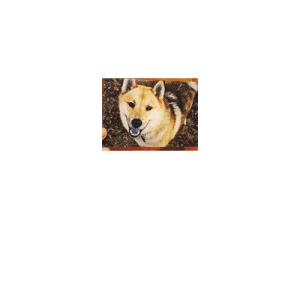 Hajime in progress
© Xan Blackburn