Still cooking my current show idea, but it's getting more and more interesting in my head!
I recently discovered (welcome to the wide world, child!) I'm not the only person interested in the relations between humans and animals in a serious way (as opposed to just a cute-and-fuzzy way, a creepy way, an anthropomorphic way, or a strictly environmentalist/activist way). There's a whole inter-disciplinary approach evolving known as anthrozoology. And then there's Posthumanism. Serious people are taking scholarly approaches to understanding the ways humans and animals interact (or don't). And not just in the present, but all across the spectrum of time.
There have been chimeras since we first dreamed.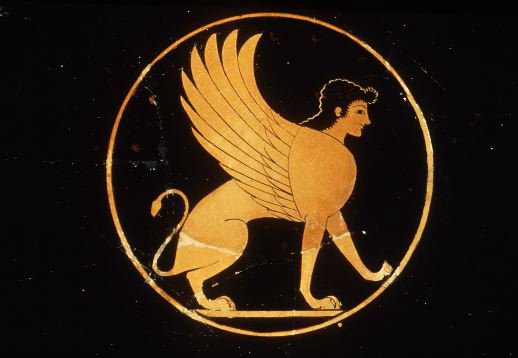 Now, humans and non-humans are blending in laboratories and operating rooms: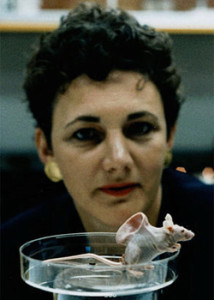 what will that mean for the future of both?
Animals and humans have been bonding and hunting one another for our entire history: how has that shaped us all?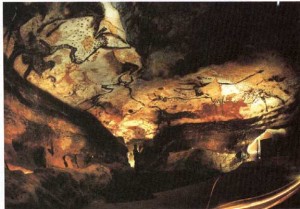 What are our ethical obligations to our fellow creatures, if any? Do non-humans have ethics?
Domination is a theme: humans tend to see and act out domination schemes wherever they go, amongst ourselves and in our wider environment.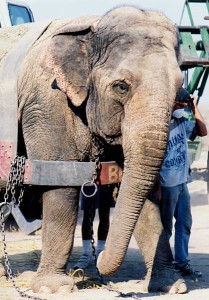 The ethics, politics and effects of our habitual domination of non-humans, and how it is related to how we dominate each other is another area of this discussion.
How to keep this anthropocentric view out of our observations of non-humans?
Are we different from animals?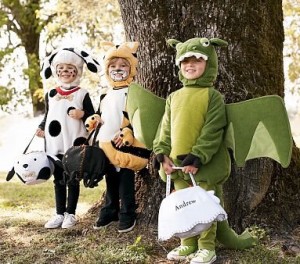 Are we like? Which is it that is most interesting? It just goes on and on!
As it should.
All this is making my brain unfold like a flower in spring! I have many friends who love animals, a few who are vegetarians or vegans, and even one or two activists in the bunch, but this level of discussion has been outside my experience 'til now. I've always felt a little odd, or at least that others considered me to be odd, maybe obsessed. Why animals? Why not starving human children in Africa? Why swim against the stream?
We all have our areas of focus. For some, it's sports, or their religious beliefs, or philately, or literacy. For me, it has always been animals.
Still evolving is my growing awareness of how integral animals are throughout art history. I know I wrote about this before, but this keeps unfolding in new ways for me. Artists are also taking the relationships between humans and animals very seriously, examining the various types and levels of interactions, and their implications. We cannot be true humans without the other animals. They are part of our every language, our religions, our cultural beliefs, mores and taboos, our symbolism, our dreams and our families. The very fact that we take these relationships so much for granted is an indication of how deeply they are rooted.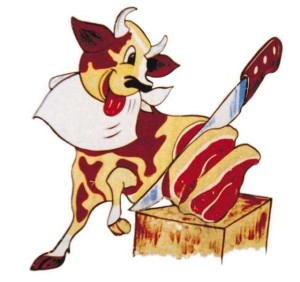 I just recieved a book called Becoming Animal, which explores through various artists' work "the shifting boundaries between animal and human". I'm searching and finding all sorts of stuff on the web. It's all bubbling and mixing with my own experiences and understanding, and is powering up the creative engine.
H and I went to France last month (oh. my. gawrsh!) Among other natural wonders, we walked through les Abattoirs, a modern art museum in Toulouse. Many of the exhibits used some form of projection as part of the pieces. It got me thinking about other ways to layer up the images I have in mind, other ways to illustrate the Parallel Universes co-existing. H is moving his office, and there are a few leftover computer monitors. I have a clunky home-made lightbox and an opaque projector that have been collecting dust in my studio for years. Things are starting to glow with possibilities I have never considered before in my own work.
______________________________
Meanwhile, I continue work on this year's holiday cards, some graphics for H's business, a pet portrait that got squeezed in (and which I'm doing in a completely different technique than I've used in the past – more on that as it develops) (which is to say, it looks too horrible to share right now! ;P )
I can't show you the holiday cards, but you can see some of the graphics (logo and page design) on H's website, Blue Future. I'm also doing a logotype for a new product he has developed using a flexible material to make squishably compressible water filter systems for remote or emergency settings. At the moment, the choice is between these two versions:

or

So, that's what's up at the moment. I hope your spring is behaving better than ours, by the way. I, for one, am really done with RAIN!!! At least for a few months, or at least during the day! *sigh*
—
"I shall pass through this world but once. Any good thing therefore that I can do, or any kindness that I can show to any [fellow creature], let me do it now." ~Etienne de Grellet [and me]