Oh my goodness! This one is a challenge! A stripy dog lying in stripy sunlight. *sigh* I always say I should charge twice for brindles! (But I don't!)
Look at this lovely photo: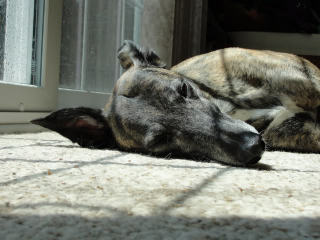 Here's my sketch to work out an even more dramatic lighting (going back to my comic book coloring roots, here!)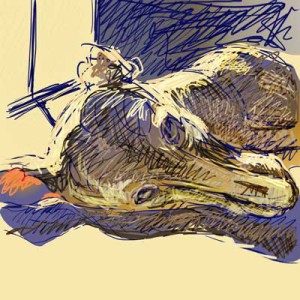 And here's where we're at so far.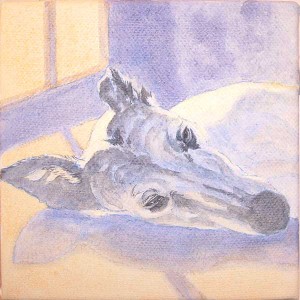 Well, gotta get back to it! Wish me luck.